2017年06月28日
To her right was a second chair, taller than her own, with a stack of blue cushions piled on the seat, but Lord Robert was not in it. Sansa hoped he'd recovered. Marillion was not like to tell her, though. Sansa walked down the blue silk carpet between rows of fluted pillars slim as lances. The floors and walls of the High Hall were made of milk-white marble veined with blue
kowloon walled city park
.
Shafts of pale daylight slanted down through narrow arched windows along the eastern wall. Between the windows were torches, mounted in high iron sconces, but none of them was lit. Her footsteps fell softly on the carpet. Outside the wind blew cold and lonely. Amidst so much white marble even the sunlight looked chilly, somehow... though not half so chilly as her aunt. Lady Lysa had dressed in a gown of cream-colored velvet and a necklace of sapphires and moonstones. Her auburn hair had been done up in a thick braid, and fell across one shoulder. She sat in the high seat watching her niece approach, her face red and puffy beneath the paint and powder. On the wall behind her hung a huge banner, the moon-and-falcon of House Arryn in cream and blue. Sansa stopped before the dais, and curtsied. "My lady. You sent for me.
formaldehyde
"
She could still hear the sound of the wind, and the soft chords Marillion was playing at the foot of the hall. "I saw what you did," the Lady Lysa said. Sansa smoothed down the folds of her skirt. "I trust Lord Robert is better? I never meant to rip his doll. He was smashing my snow castle, I only..." "Will you play the coy deceiver with me?" her aunt said. "I was not speaking of Robert's doll. I saw you kissing him." The High Hall seemed to grow a little colder. The walls and floor and columns might have turned to ice. "He kissed me." Lysa's nostrils flared. I know what is true. You kissed him!"
"He kissed me," Sansa insisted again. "I never wanted.-" " Marillion was singing. Sansa twisted sideways, hysterical with fear, and one foot slipped out over the void. She screamed. "Hey-nonny, hey-nonny, hey-nonny-hey." The wind flapped her legs with cold teeth. She could feel snowflakes melting on her cheeks. Sansa flailed, found Lysa's thick auburn braid, and clutched it tight. "My hair!" her aunt shrieked. "Let go of my hair!" She was shaking, sobbing. They teetered on the edge. Far off, she heard the guards pounding on the door with their spears, demanding to be let in. Marillion broke off his song
HKBU BBA
.
2017年06月16日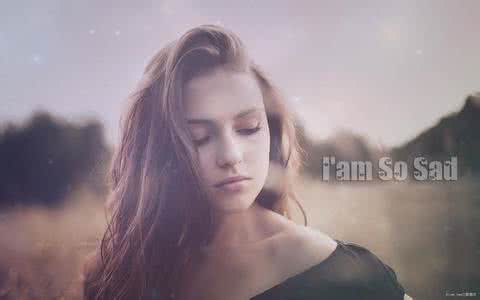 The Red Fork was wide and slow, a meandering river of loops and bends dotted with tiny wooded islets and frequently choked by sandbars and snags that lurked just below the water's surface. Brienne seemed to have a keen eye for the dangers, though, and always seemed to find the channel. When Jaime complimented her on her knowledge of the river, she looked at him suspiciously and said, "I do not know the river. Tarth is an island. I learned to manage oars and sail before I ever sat a horse." Ser Cleos sat up and rubbed at his eyes. "Gods, my arms are sore. I hope the wind lasts
LAN Centre Setup
." He sniffed at it. "I smell rain." Jaime would welcome a good rain. The dungeons of Riverrun were not the cleanest place in the Seven Kingdoms. By now he must smell like an overripe cheese. Cleos squinted downriver. "Smoke." A thin grey finger crooked them on. It was rising from the south bank several miles on, twisting and curling. Below, Jaime made out the smoldering remains of a large building, and a live oak full of dead women. The crows had scarcely started on their corpses. The thin ropes cut deeply into the soft flesh of their throats, and when the wind blew they twisted and swayed. "This was not chivalrously done," said Brienne when they were close enough to see it clearly. "No true knight would butchery." "True knights see worse every time they ride to war, wench," said Jaime. "And do worse, yes." Brienne turned the rudder toward the shore. "I'll leave no innocents to be food for crows." "A heartless wench. Crows need to eat as well. Stay to the river and leave the dead alone, woman
dermes
." They landed upstream of where the great oak leaned out over the water. As Brienne lowered the sail, Jaime climbed out, clumsy in his chains. The Red Fork filled his boots and soaked through the ragged breeches. Laughing, he dropped to his knees, plunged his head under the water, and came up drenched and dripping. His hands were caked with dirt, and when he rubbed them clean in the current they seemed thinner and paler than he remembered. His legs were stiff as well, and unsteady when he put his weight upon them. I was too bloody long in Hoster Tully's dungeon. Brienne and Cleos dragged the skiff onto the bank. The corpses hung above their heads, ripening in death like foul fruit. "One of us will need to cut them down," the wench said. "I'll climb." Jaime waded ashore, clanking. "Just get these chains off." The wench was staring up at one of the dead women. Jaime shuffled closer with small stutter steps, the only kind the foot-long chain permitted. When he saw the crude sign hung about the neck of the highest corpse, he smiled. "They Lay With Lions," he read. "Oh, yes, woman, this was most unchivalrously done... but by your side, not mine. I wonder who they were, these women?" "Tavern wenches," said Ser Cleos Frey
Dating
.